$18,000 Referral Commissions
When You Join the Gorilla Joe Club!

Why waste your time with penny-ante affiliate commissions when you get gigantic 90% commissions from referrals you send to us...and a 90% discount on personal purchases?
For example, on a $1500 video sale you receive a whopping $1350 referral commission. You get another 90% commission when your customer orders other services. Naturally, this 90% referral commission applies to almost all of our products and services. (Those priced at $50 or less earn a 50% referral commission and a 50% discount on personal purchases.)
But that's not the half of it.
Collect $18,000 Commissions!
Our website creation service is $20,000 minimum. As a lifetime Gold Member of the Gorilla Joe Club, you earn a massive $18,000 referral commission for each and every website creation client you send to us.
Take a look at OUR awesome website and see why clients willingly pay $20,000 for highly-customized and elaborate website creations like ours. It's not a weak "template" design you get from WIX or WEEBLY that everyone else is using.
In fact, depending on what a client needs, we charge as much as $50,000 for website creation or a multiple-creation package. Not every client invests that much, of course. It doesn't happen every day. But when it does, you'll receive a 90% commission of $45,000.
This is a can't-lose deal.
You save on personal purchases and you make gargantuan commissions from referrals. Plus, you get all of our current (and future) social media courses listed above free of charge!
This limited offer will never be repeated at this price.
Act now to lock in your lifetime membership. It's an investment in your future.
Normally $997-Lifetime Membership
Now only $297
Don't forget to also register below to make sure you get your 90% REFERRAL CODE
$10,000 GUARANTEE
We are so certain you will profit from referrals that we offer an unheard-of $10,000 guarantee:
Apply our easy referral program instructions for a full 12 months. If you fail to make at least $10,000 (but probably much more) in referral commissions or save at least $297 in discounts on our products and services, you may then request a full refund of your entire club membership fee.
Although membership fees are not normally subject to a refund, we've decided to give everyone a full 12 months to try out our referral program. It's like a time deposit in the bank that you can withdraw after 12 months!
Click here to see how easy it is to get referrals.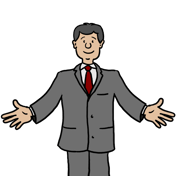 Important: In placing your order you acknowledge that this is a discount club membership that includes the option to earn money for referrals. It is not offered primarily as a money-making opportunity. You also affirm that you have read the generous terms of our club membership refund policy and payment procedure on referrals.
Your referral code will be sent to your e-mail within 24 hours of purchase.