Don't Let This Opportunity Slip
Away – Tap into a $154 Billion Industry!!!
Grab The Ultimate and The Most In Demand:
3000+ top-notch "Google Bard AI Prompts" with Unrestricted PLR Across All Niches
to Optimize Google Bard and Earn Non-Stop Profits.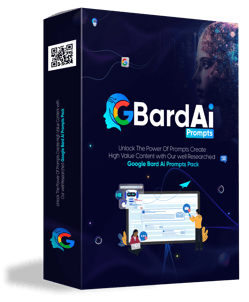 LIMITED PLR OPPORTUNITY: You can even sell the Private Label Rights with this package to your Customers!.
3,000+ well-researched prompts for optimizing Google Bard AI

Explore 10 niche topics covering a wide range which also include sub-niches

Earn Money by Selling Your Prompts on Various Online Platforms

Versatile Prompts for Content, Coding, research, and marketing.

Generate Automated Scripts: Articles, Blog Posts, and Sales Pages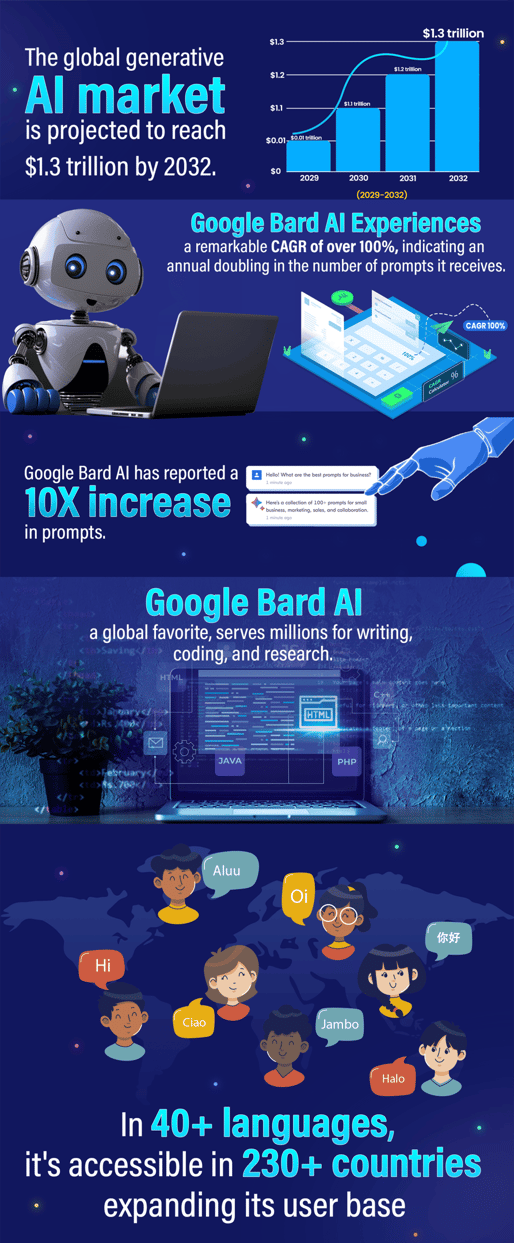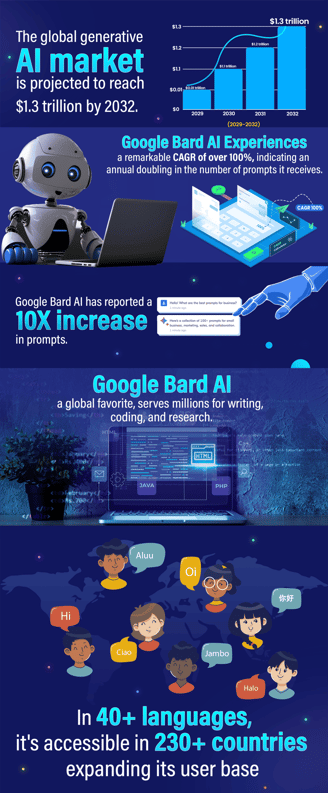 Exclusive and Time-sensitive Chance:
You Can Even Sell The Private Label Rights To This Package To Your Customers!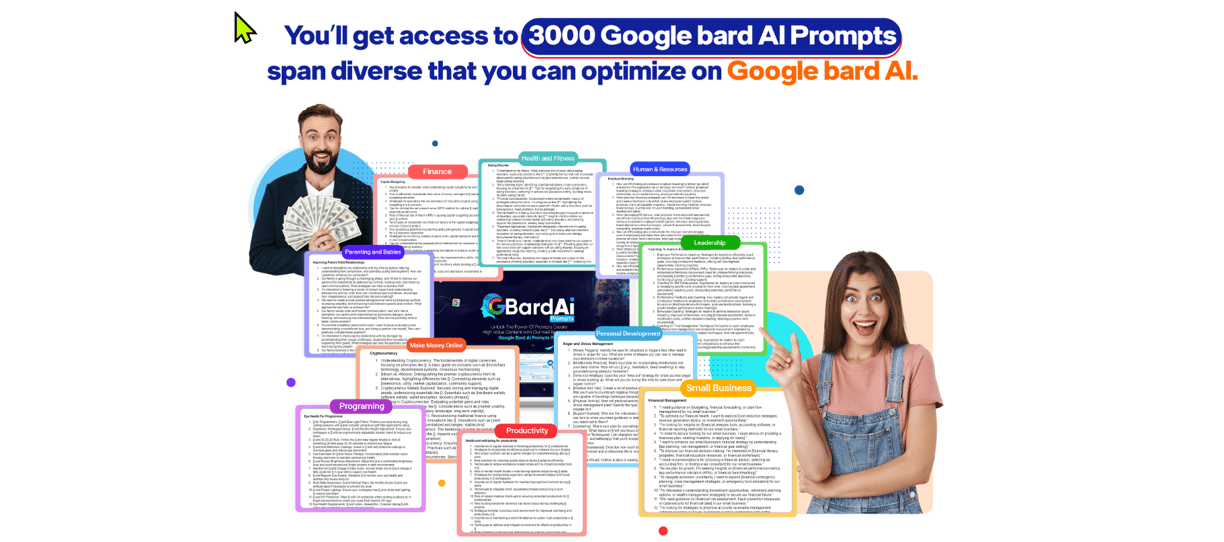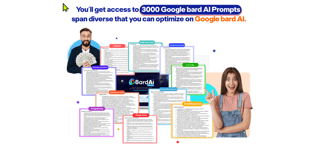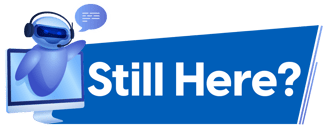 Here are a few Frequently Asked Questions and Answers for you...
What are Google Bard AI Prompts?
Google Bard AI Prompts is a product with 3000 professionally created Google Bard AI Prompts. It has been made for you to reap all the benefits that we have sowed in it. You just have to copy and paste the prompt on Google Bard AI to optimize it so, Happy Prompting!
Can you please elaborate on your licensing options with the Google Bard AI Prompts?
We're providing a very flexible license with Google Bard AI Prompts that are Unrestricted Private Label Rights. With Unrestricted Private Label Rights, you can claim full authorship of the product, edit the prompts, and sell it further with PLR. That means after buying from you, even your customers are allowed to sell this product. And you get to keep all the profits you make.
Can I give Private Label Rights to my customers for this product?
Yes, after buying our Unrestricted PLR license, you can sell this product with Private Label Rights to your customers. That means you can sell this product with or without changes with PLR and your customers are also allowed to sell it further.
Do I have to pay monthly fees for this product?
Absolutely not. This is a one-time lifetime license.
What if I am not happy with the product after purchase?
We will replace any defective download you encounter and guarantee it to be usable.
Your Google AI Prompts cover the following subjects:
Finance, Health and Fitness, Human and Resources, Leadership, Make Money Online, Parenting and Babies, Personal Development, Productivity, Programming, Small Business