Now you can use AI to WRITE unlimited content on any topic and SPEAK like humans to turn your text into speech using 800+ real human voice clones...
And the best part, now you can also generate voiceovers with EMOTIONS...
Create voiceovers in the perfect pitch, tone, articulation, and emphasis to match your marketing message in a variety of emotions including: professional, excited, hopeful, friendly, unfriendly, terrified, shouting, and whispering tones.

​Unlimited Use: No Hidden Fees, No Upsells, with No Monthly or Yearly Costs. Plus, get UNLIMITED access to all the AI technologies listed below...
+ Unlimited AI Content Writer:
AI can now write unlimited long-length unique content on any topic in minutes.
+ Unlimited AI Text-To-Voice Generator:
AI can turn text into voice with emotions using 800+ real human voice clones (create HOURS-long audiobooks & podcasts automatically in minutes!)
+ Unlimited AI Emotional Voice Maker:
Generate voiceovers in a variety of emotions including professional, excited, hopeful, friendly, unfriendly, terrified, shouting, or whispering tones.
+ Unlimited AI Content Rewriter & Spinner:
AI can rewrite and transform any old text into meaningful, high impact and unique content for SEO and books.
+ AI Content Summarizer:
AI can summarize any long articles into bite-sized video scripts or content summaries in seconds (perfect for short-form videos like YouTube Shorts, IG Reels, TikTok, etc.)
+ *NEW AI Advanced Prompt Creator:
Give the app a single keyword and it will automatically write a full-length prompt for you. This is the biggest issue with ChatGPT since users need experience and skill to write prompts. Now AI can write prompts for you automatically using your keyword so you can generate better content without experience.
+ Accurate AI Translation Engine:
Multilingual AI can translate your content and voiceovers into any language for true global reach!
It's never been easier to create UNLIMITED unique content, record UNLIMITED human cloned voiceovers with emotions, inflections, and intonations, AND publish hours-long narrative audiobooks & podcasts immediately.
You get everything for a ONE-TIME price. There are no hidden fees, upsells, or monthly or yearly costs.
Our other cutting-edge product generates lifelike human voices effortlessly. Our voice generation technology is top-of-the-line and boasts multiple language options, enabling you to create content in a variety of languages to reach a global audience. Plus, our customized voice options provide endless possibilities for audio content creation, so you can choose the perfect voice that matches your brand, audience, and style. And our fast processing times ensure your audio content is delivered quickly and efficiently without any delays.
Imagine being able to create engaging content for your audience, including podcasts, video presentations, and audiobooks with ease. Whether you're a marketer, content creator, or business owner, our product will revolutionize the way you produce audio content. No longer will you need to record and edit voices yourself, or hire expensive voice actors. Our technology will do it all for you, saving you time and money.
Our team designed and created HumanTalk to meet the needs of businesses, creators, and marketers looking for an easy, efficient, and cost-effective way to create compelling audio content. With our innovative technology, you'll have a competitive edge that sets you apart from the competition.
In conclusion, we invite you to try our product and experience for yourself the remarkable quality of our voice generation technology. Our claims are not just a sales pitch; we genuinely believe that our product will take your audio content to the next level, giving you endless possibilities for finding your unique voice.
Welcome to our revolutionary product that will change the way you write forever. Our innovative solution is designed to effortlessly write complete books, emails, scripts for podcasts and webpages, and so much more. With our cutting-edge technology, you can save time, increase productivity, and elevate the quality of your written content. We understand the struggles of finding the perfect words, crafting compelling stories, and presenting your message in the most effective way possible. That's why our product is the perfect solution for individuals seeking to streamline their writing process and stand out in a crowded marketplace.
Our product has been praised by industry professionals and satisfied customers who have experienced the incredible benefits of our solution. With our innovative technology, you can generate well-crafted content in a fraction of the time it would normally take. Our product empowers you to unleash your creativity and produce top-notch results every time.
Don't just take our word for it. Our satisfied customers have shared their success stories and rave reviews about our product. They have expressed how our solution has transformed their writing process and has enabled them to create high-quality content with ease.
With our product, you can unlock your true potential as a writer and effortlessly create compelling stories that captivate your audience. Say goodbye to writer's block and endless hours spent staring at a blank page. Our solution will revolutionize the way you write, allowing you to produce excellent results every time.
So why wait any longer? Join the thousands of customers who have already transformed their writing process with our product. Take the first step towards success today by trying our product and experiencing the difference for yourself. We encourage you to take action and see the results first-hand. There is no risk due to our 30-day moneyback guarantee.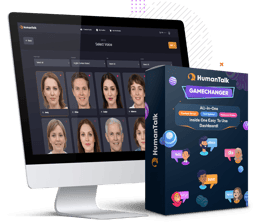 Two Magic Products In One!
Once every 20 years there comes something revolutionary that changes the game forever!
And this is it...our new Emotional AI Writer and Voice Technology are taking the world by storm!
Click the Wizard to see the Magic!!
Grab The Launch Deal Before The Price Increases
This is already a worldwide BEST SELLER! Grab it while you still can!
Do you want to become a millionaire?
Author James Patterson wrote over 200 novels and is now worth $820 million! Stephen King wrote over 65 novels and is now worth $500 million! Nora Roberts wrote over 225 books and is now worth $420 million! Imagine how much money you could make by churning out 300 books a month from just a few keystrokes using our Textwriter product!!